Pokemon Black Rom is for Nintendo DS (NDS) Console. Pokemon Black follows the usual style of RPG and Adventure Pokemon Games. if you enjoy Role Playing Games so Pokemon Black Version Rom would be a good game for you!

Table of Contents
Pokemon Black Rom Overview
Pokémon Black Version is a Role-Playing game published for Nintendo DS. You will experience RPG gameplay with Pokémon Black and enjoy the classic pokemon game style. You need to catch wild Pokémon and utilize them in face-offs against other Trainers to see who is the best. Also, you have access to Legendary Pokémon, Reshiram.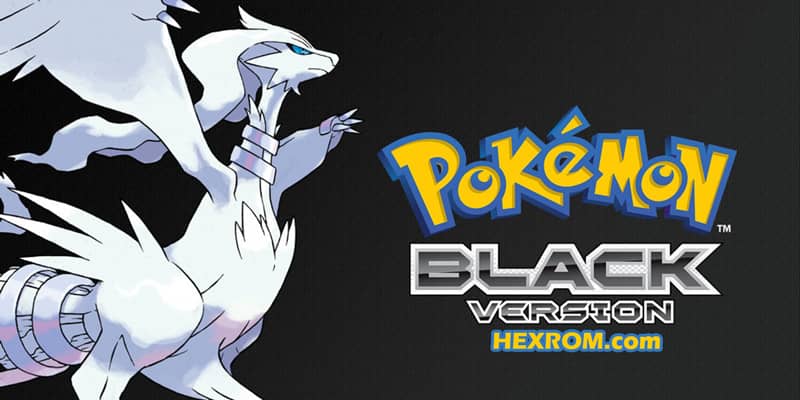 New Land Named Unova
The game will introduce you to a new land named Unova. This game is in English (USA) language and the best quality available. Unova is a mix of urban and natural landscapes in which players are just as likely to encounter skyscrapers and bridges, as they are to walk alongside mountains and seascapes. It is of course also filled with a potent blend of all-new Pokémon, including the Legendary Vast White Pokémon Reshiram and the Deep Black Pokémon Zekrom.
Download Pokemon Black Version Rom
You can download Pokemon Black Version Rom and enjoy one of the best Pokemon Game titles. before downloading the ROM file you need to install a Nintendo DS Emulator.