Metroid Zero Mission Rom is an Action & Adventure game for Gameboy Advance GBA Console released in 2004. Download Metroid Zero Mission Rom and Play it on GBA emulator.
Table of Contents
Metroid Zero Mission: Action Game
Metroid Zero Mission Rom is always my favorite video game in the GBA ROMs archive. Super Metroid SNES made the concept even better and Metroid Fusion was a brilliant follow-up to the Game Boy Advance. But when it comes down to it, my vote will always go to Metroid. Metroid Prime…but this is 3D and a tale for another day. This game and this story all revolve around the glory of 2D gaming. Metroid Zero Mission isn't as popular as Pokemon Emerald Rom, but it has its own story and gameplay for gamers who like 2D Action Games.
What diffrent in Metroid Zero Mission GBA edittion?
Zero Mission, which is a special edition, is something that many may not be aware of. This Metroid is the original Metroid Game, It features improved graphics, simplified levels and gameplay.
At its core, it's the original Metroid, but as you travel across the globe, you begin to notice other differences. There are changes in hallways, statues that lead to new objectives, and abilities such as Power Grip and Space Jump which never existed in the original iteration appear.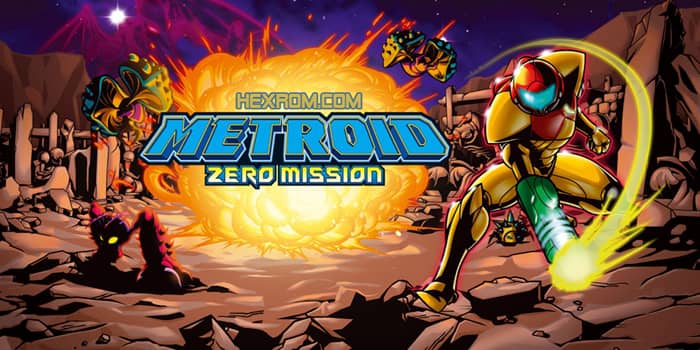 Story of Metroid Zero Mission Rom
This is the acclaimed retelling of the original Metroid Adventure. Samus Aran, the bounty hunter, infiltrates Planet Zebes first time on a mission with Mother Brain to destroy the Space Pirates… but this isn't the Zebes you might remember.
Metroid Zero Mission offers completely redesigned environments. The original maze-like levels are still present, but they have been enhanced by new features like Morph Ball Launchers and zip lines. It's also crawling with vicious new enemies, bosses, and more… . Do not be discouraged if Mother Brain is defeated.
More About Story
A Galactic Federation-owned space search vessel is attacked by Space Pirates. They also seize samples of Metroid species. Metroids, which are potentially dangerous floating organisms, can latch onto any organism and drain its life energy in order to kill it. The Space Pirates are planning to reproduce Metroids and expose them to Beta rays before using them as biological weapons against all living organisms. While searching for stolen Metroids and other items, the Galactic Federation discovers that the Space Pirates have their base of operations on Zebes. The Federation attempts to attack the planet but is stopped by the Pirates, forcing them to retreat. As an ultimatum, the Federation sends one bounty hunter to penetrate the Pirate's base and eliminate Mother Brain, a mechanical life-form controlling the Space Pirates' fortress and defenses. Aran is chosen as the bounty hunter of choice.
Metroid Zero Mission GamePlay Trailer
Download Metroid Zero Mission Rom For GBA
Overall, the game is quite short. It took me about six and a half hours to complete the Metroid Zero Mission Rom. The new content is stunning, and fans will absolutely love this special edition. If you've never tried Metroid Zero Mission Rom on GBA, you are in for a treat. The one thing that I dislike about this title is how it holds your hand. This means that the title lacks the mystery solving and wonder that I enjoyed about the original. You shouldn't let this small setback stop you from grabbing one of the greatest games in history.
Metroid Zero Mission Walkthrough
Let's get cracking. This walkthrough will show you how to play the entire game from beginning to end. But I won't talk about any sequence-breaking strategies during the walkthrough. You'll need to look elsewhere if you really want sequence-breaking tips.
This run will help you find all the items in the game. If you are referring to item locations, each one will be labeled using a short coding system that includes the terminology below:
CR: Crateria
BR: Brinstar
NO: Norfair
KR: Kraid
RI: Ridley
TO: Tourian
CZ: Chozodia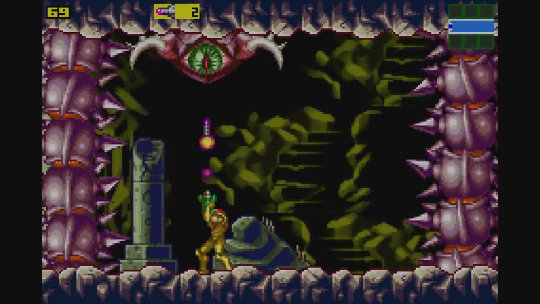 How To Install Metroid Zero Mission Rom on GBA Emulator?
1- Download and Install a GBA Emulator
2- Download and Unzip Metroid Zero Mission Rom
3- Open Emulator and Import Rom
4- Wait to game load and enjoy playing.