GBA (Gameboy Advance) BIOS are the files that can help you to run the Gameboy Advance Console games on your computer. you can also download GBA Emulators to run GBA Roms on different OS
GBA's History
The Game Boy Advance (GBA), a 32-bit handheld console video game console, is called the Game Boy Advance. It is the successor of the GBC. It was released in Japan, North America, Australia, and Europe on March 21st, 2001. It is equipped with an ARM7TDMI CPU running at 16.78 MHz, and a Zilog Z80 CPU running at 8 MHz or 4 MHz. It has 288KB RAM and 96KB VRAM.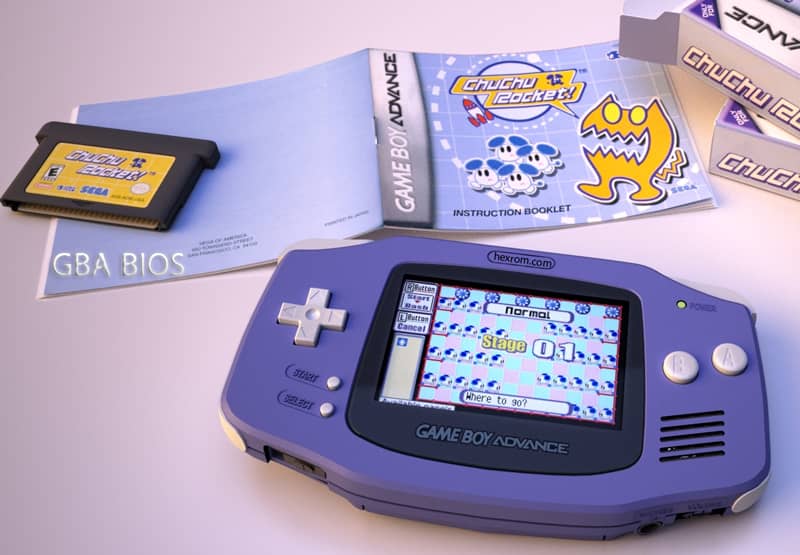 GBA Bios Features
It is usually not difficult to find emulator software and game ROMs. However, some problems can be caused when the GBA BIOS is installed. To make your emulator work properly, you will need to download the BIOS file. This file can be described as the lock and key. Without a BIOS file, it is impossible to use a GBA emulator. We recommend that you verify whether the GBA emulator you have downloaded has a BIOS file. If it does not, you will need to download it separately. It is also important to get the correct BIOS file.
GBA Bios Tasks
It can be used for the following purposes
The Intro Sequence:
Each time the GBA switches on, the Nintendo logo and the Gameboy logo are displayed.
The SWI Functions:
GBA software can use maths, initialization, compression, and other functions.
Multiboot function:
This allows you to boot the GBA from any other computer or console, even if there is no cartridge.
What is GBA Bios and what are its duties?
The GBA has a small BIOS ROM (built into its CPU), which is used to store program code