Pokemon Yellow Rom is an Improved version of Pokemon Red and Pokemon Blue games by the Nintendo company. Your mission is to become the most professional Pokemon trainer on earth.
Table of Contents
How to install Pokemon Yellow Version Rom on PC?
Download and Install  BGB – Gameboy Color Windows Emulator
Download Pokemon Yellow Version Rom and Unzip it
Open the emulator and import ROM files
Pokemon Yellow Version Rom Overview
Pokemon Red improves many aspects of the original game. Pikachu acts as the player's only starter Pokemon. This character gets both a voice and a personality that is unique to other Pokemon. The character follows the player across the overworld and can be turned around to speak with the player. Pikachu's actions can influence how it feels about the player. For example, leveling up makes Pikachu happy and fainting more often makes it unhappy
Pokemon Yellow Gameplay
Pokemon Yellow is a Role-Playing game like other pokemon games series. You need to win the Pokemon battles and unlocked new missions. with exploration and Pokemon battles factoring heavily into the gameplay. In Pokemon Yellow, you will follow the cartoon series of Poekon more than in other versions of the game.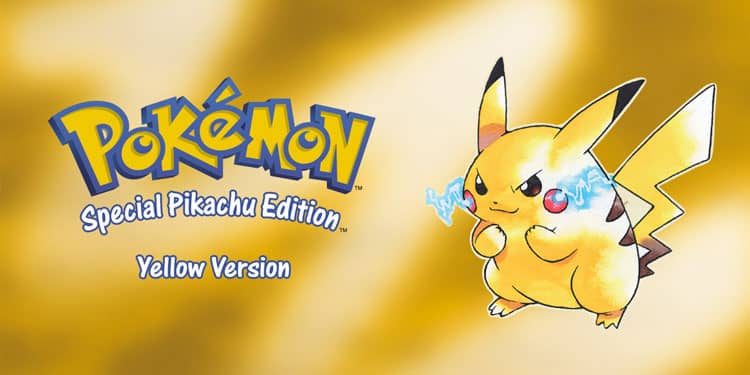 Download Pokemon Yellow Version Rom
Pokemon Yellow Version is for Gameboy Color (GBC) console so you need to download and install Gameboy Color Emulator. if you enjoy Role-Playing Games so Pokemon Yellow Version would be a good game for you! you can download Pokemon – Yellow Version Rom with a direct link and for free. this game is in the USA Europe language and the best quality available.
Game Info
| | |
| --- | --- |
| Developer | Game Freak |
| Publisher | Nintendo |
| Series | Pokémon |
| Genre | Role Playing |