Pokemon X Rom 3DS is a 3DS ROM compatible with the Citra Emulator. Pokémon X is a fantastic addition to the series, and the Pokemon X ROM lets you relive it or experience it for the first time on your computer. If you're a fan of Pokemon Roms, the Pokemon X Rom is perfect for you!
What is Pokemon X Rom?
Pokemon X and Pokemon Y are role-playing video games that include adventure elements also called Pokemon X Descargar. They are presented from an overhead, third-person perspective. These are the first Pokemon games to feature 3D functions that work with the Nintendo 3DS consoles. The player controls the young trainer, who is on a quest for Pokemon. He or she will battle other trainers to capture and train them. The player can defeat opposing Pokemon in turn-based combats to gain experience. This allows the Pokemon to improve their battle statistics and learn new moves. In some cases, they may even evolve into stronger Pokemon. Players can also capture wild Pokemon that they encounter randomly by weakening them during battle and adding Poke Balls.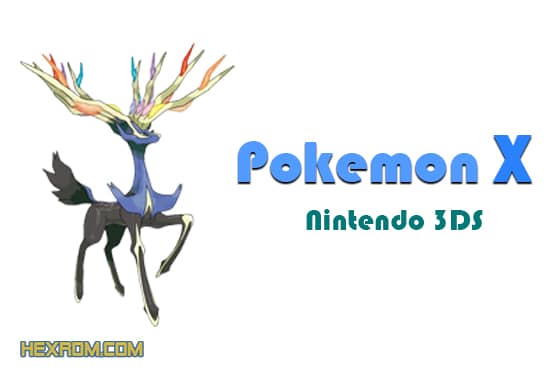 Graphic and Play Style
With detailed graphics and intense 3D battles, all-new Pokemon and old favorites are brought to life. You can become a Pokemon Trainer to embark on an adventure in a visually stunning region full of new Pokemon to trade, catch, and battle. To form a stronger bond with your Pokemon, you can play, pet, and feed them. This could be a benefit in future battles. You can also connect with other players all over the world to trade or challenge your Pokemon.
3D gameplay
Pokemon X, Y, and other games in the main series feature a three-dimensional gameplay style. 3D-modeled cel-shaded characters and creatures are used instead of sprites as in previous games. Stereoscopic 3D may be used in Single Battles and cutscenes. However, it is not possible to use it under any other circumstances. The battle system has been aesthetically redesigned, with more animated reactions to attacks (e.g. when a Pokemon is hit).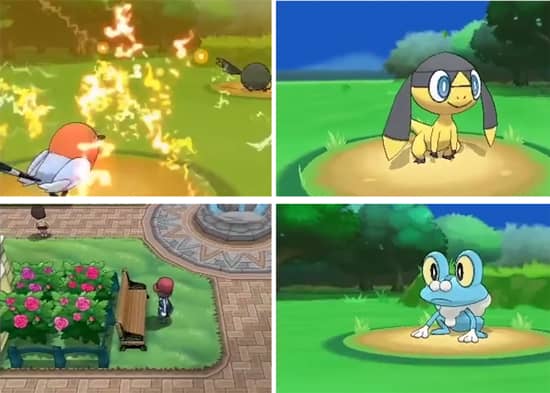 3DS Pokemon X Rom FAQ
How To Download Pokemon X Rom?
Pokemon X ROM hack is a file in .3ds format which you can download from the download section. After downloading the file, you need to extract (unzip) it to get the .3ds rom file.
Is Pokemon X playable on Citra?
Yes, you can play Pokemon X ROM on the Citra emulator, see "How to play 3ds ROMs on PC? [Citra]" for more information.
Which emulator is best for Pokemon X?
Citra is the best emulator for 3DS Roms, because of the basic ROM installation process and also the graphic quality.
Can you play Pokemon X on an emulator?
Yes, You can play Pokemon X using different emulators such as Citra on all devices such as PC, Android, Mac, etc.
How many GB is Pokemon X?
"1.31 GB" is .3DS File and "1.68" is a Cia file.
How do I reset my Pokemon X ROM?
You can reset the Pokemon X game by pressing the L+R+SELECT buttons.
Is Pokemon X playable on Citra?
Pokemon X Rom Citra can be run on the Citra emulator. With the introduction of AAC Decoder, Pokemon X and Pokémon Y now work flawlessly in Citra. The graphics are not great. For example, cutscenes will have a black background. The game runs great with good hardware.
Can I play Pokemon X on Android?
Pokemon X cannot be played on Android without an emulator. This is true for Pokemon X Y and Omega Ruby as well as Sword and Shield and other similar games. To play them, you will need a Nintendo 3DS console or a PC.