Pokemon Ultra Moon 3DS ROM puts players in the role of a young trainer who embarks on an epic journey to become champion of the Alola region. Pokemon Ultra Moon 3DS ROM is a 3DS Roms and you can play it on 3DS Emulator such as Citra.
Table of Contents
Pokemon Ultra Moon ROM Review
Pokemon Ultra Moon was developed in 2017 by Game Freak exclusively for Nintendo 3DS and features an improved version of the original Pokemon Sun and Moon games, It was released in 2017.
New Storyline, Locations and Pokemon
Pokemon Ultra Moon builds on the storyline established in the Pokemon Sun Moon Roms, introducing new locations and characters, as well as many new forms and types of Pokemon, such as Ultra Beasts. Also, new forms and types of certain Pokemon will be unlocked throughout the game.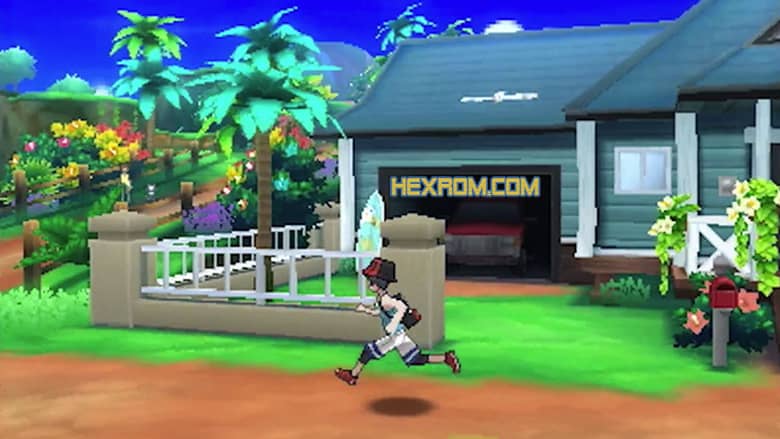 Exploring Ultra Wormholes and Mantine Surfing
Ultra Wormholes are one of the most important features in Pokemon Ultra Moon, allowing players to travel to new dimensions and encounter powerful Legendary Pokemon. There is also Mantine Surfing, a mini-game that rewards players with experience points and valuable items.
Improved Gameplay Experience and New Features
Pokemon Ultra Moon offers an improved gameplay experience compared to Pokemon Sun and Pokemon Moon, with new characters, challenges and features to keep fans hooked.
New Story and Villains in Pokemon Ultra Moon
Pokemon Ultra Moon features a new story and exciting new areas to explore. It also introduces Team Rainbow Rocket (a new team made up of rogues). Giovanni from Team Rocket leads this group, which also includes members of previous evil teams from Pokemon games.
RotomDex
RotomDex can serve as a helpful personal assistant for players. It offers helpful insights into the game, as well as tips and tricks on how to master it.
Ride on Pokemon
Pokemon Ultra Moon introduces the exciting ability to ride certain Pokemon, such as Charizard or Tauros, to explore new locations and reach previously inaccessible areas, This adds an exciting new level to the game!
Unique Attacks for Devastating Damage
Z-Moves can be unleashed when a Pokemon is holding its Z-Crystal. These special moves are unique to each Pokemon and can deal devastating damage to enemies.
Conclusion
Pokemon Ultra Moon offers fans of the Pokemon series an immersive and new experience that builds on its predecessors, Sun and Moon.