Super Mario Bros. Wii, a beloved addition to the Mario game series, made its debut on the Nintendo Wii in 2009. Developed by Nintendo EAD, this game skillfully combines the charm of classic 2D Mario platforming with exciting new features. It's a game that fans of the series will certainly enjoy playing. In this adventure, Mario, Luigi, and their friends embark on a grand quest to rescue Princess Peach from the clutches of Bowser, navigating through a series of challenging levels along the way.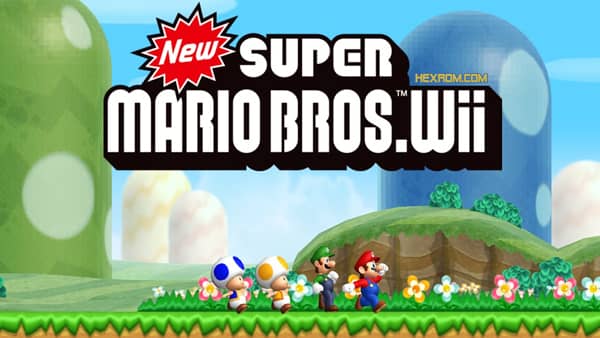 Table of Contents
Super Mario Bros. Wii: A Beloved Addition
New Super Mario Bros. Wii stands as an outstanding addition to the Mario franchise, seamlessly merging classic platforming with an exciting multiplayer dynamic. Whether you're gaming with friends or family, it promises hours of enjoyment for Mario enthusiasts. Grab your Wii, rally your friends, and embark on a Mario adventure like no other.
How To Install New Super Mario Bros Rom Using WII Emulator?
Download and Install Dolphin Emulator
Download Rom And Extract it
Run Emulator and import Rom
Wait for the game to load and enjoy playing
Key Features in New Super Mario Bros Wii Rom
Multiplayer Mayhem
What sets this game apart is its ability to accommodate up to four players at once. You can choose to play as Mario, Luigi, or two Toads, allowing friends to join in on the action. This creates a delightful blend of cooperative chaos, where teams can work together to conquer levels or engage in friendly competitions to collect coins.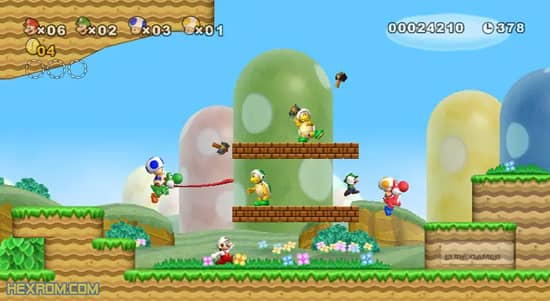 Classic 2D Platforming
Mario and his companions leap, dash, and stomp their way through a lively and diverse world teeming with obstacles, puzzles, and power-ups.
Abundance of Power-ups
Mario's arsenal of power-ups is extensive, featuring classics like Super Mushrooms and Fire Flowers, as well as the new Propeller Suit. These power-ups not only enhance your abilities but also reveal secret paths and hidden treasures, encouraging creative and strategic gameplay.
Challenge Modes
Players can take on mini-levels in each world known as "Star Coin Challenges," introducing an extra layer of difficulty.
Motion-Control Moves
Make the most of the Wii's motion-sensing capabilities to execute actions like spin jumps or pick up and carry other players.
Game Story
In the Mario universe, the game follows a familiar storyline. Bowser and his minions crash Princess Peach's birthday celebration at her castle, abducting Peach and spiriting her away to Bowser's lair. Mario, Luigi, and their friends embark on a treacherous journey through eight unique worlds to rescue Peach, foil Bowser's evil schemes, and save the day.