Dolphin Emulator is an emulator for PC & Android to Run GameCube and WII Roms game. Download Dolphin Emulator and after install it on your device you can download Gamecube or Wii Roms from Hexrom and start playing.
The official Dolphin Emulator beta version, updated every month with the latest improvements to our software.
THIS APP DOES NOT COME WITH GAMES. You must own and acquire your own games to use them with Dolphin.
Visit our website at and receive support in our forums!
This app is licensed by the GNU GPL v2+, and the full source code is available through the public Git repository at https://github.com/dolphin-emu/dolphin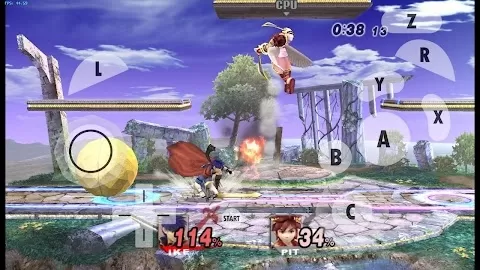 Whats New:
The November 2021 update fixes cutscenes in several games, gets rid of crashes in True Crime: New York City and Call of Duty: Finest Hour, adds support for Riivolution mods, and more!
In order to comply with Android's new Scoped Storage policy, we're also changing where Dolphin stores saves and settings.
As usual, you can find the details in the Progress Report: https://dolphin-emu.org/blog/2021/11/13/dolphin-progress-report-september-and-october-2021/