Download Dolphin Emulator for Windows, macOS, Android
Dolphin Emulator allows you to run WII Roms and GameCube games on your Android or PC.
Table of Contents
After installing Dolphin Emulator, you can download Gamecube ROMs or Wii ROMs from Hexrom to get started. It is free, open-source, and community-developed. Dolphin was the first GameCube emulator and Wii emulator and is currently the only one that can play commercial games.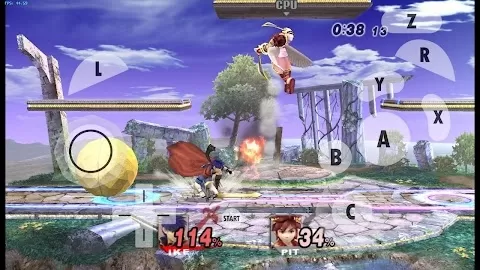 Dolphin is the first emulator that could boot GameCube and Wii games
It now supports all titles on those systems. Dolphin is supported by a large community of developers and users from all over the globe. It continues to improve performance and compatibility and adds new features every day. This App allows PC gamers to play games on these consoles in full HD (1080p), with many enhancements such as compatibility with all PC controllers and turbo speed.
Features
Dolphin has many features. These features are not available on the original Wii gaming console.
You can save running games whenever you like and reload states.
Anti-Aliasing, Anisotropic Filtering makes the games more vivid and real. Dolphin is more intuitive than the original Wii console and can produce better graphics. The graphics card will determine the actual quality.
You can play at a maximum resolution of up to 1080p. This is an amazing feature that the original Wii console does not have.
For a better gaming experience, connect your Nunchuck and Wiimote to your computer
System Requirements
If there are two processors, Dolphin uses them!
Windows XP and higher, Android 4.2+, Linux or MacOSX Intel.
SSE2 is a fast CPU
Pixel Shader 2.0 and higher. Some integrated graphics chips may not work.
Cons
Dolphin Emulator can cause games to crash.
Without backing up to the main screen, the layout can't be changed.
Some color rendering issues