EarthBound Rom is for Super Nintendo (SNES Roms) Emulator, a 1994 role-playing video game developed by Ape and HAL Laboratory and published by Nintendo for the Super Nintendo Entertainment System. Download Earthbound SNES Rom and enjoy playing one the best Role Playing games of SNES.
Table of Contents
What is EarthBound Rom About?
Onett is hit by intergalactic terror when an explosive extraterrestrial craft crashes in the dark! Giygas, the global evil threat known to be a menace to all of humanity, threatens earth with its imminent destruction!
Ness Character
Ness, a brave boy who is equipped with a baseball bat, cookie and an ATM Card, vows that he will save the planet. To defeat the interstellar menace, Ness must first find his three heroes, Jeff and Poo. He will then need to reach eight mysterious locations called "Your Sanctuary". Onett's citizens support him by giving high-tech gadgets, robotic machines for time, and funny stories about their strange lives.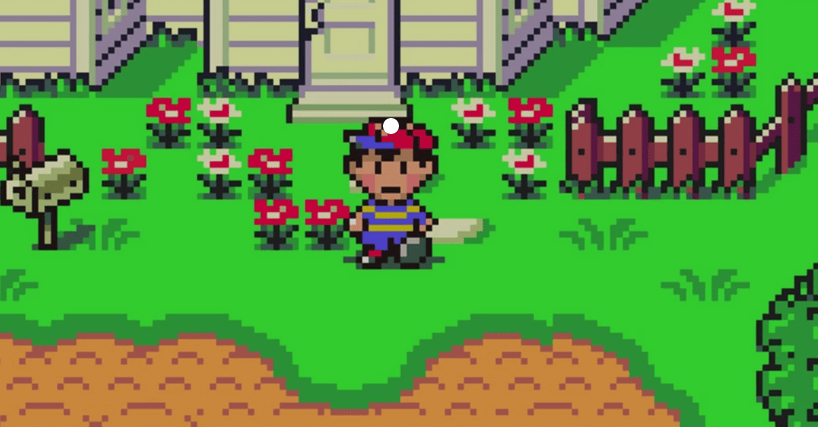 The Giygas is the final test!
Lurking aliens, mysterious phenomena and other strange happenings are all being reported across the country. With their creative minds, psychic abilities, and resourceful weapons, our four wonderkids unite. Will Ness be able to defeat countless fearsome monsters on his journey? The Giygas is the final test in EarthBound Rom!
Earthbound SNES Rom Features
Setting in modern times with sci-fi twists, where psychic powers are the rule!
Take on hundreds of off-the-wall monsters, roaming Dinosaurs, and alien enemies!
Explore exotic locales like Stonehenge or Deep Darkness.
Battery-backed memory helps to save the remarkable progress of our young heroes
Keep in touch with your friends. They are vital for the survival of the universe.
Do you want to help Ness, and his friends and save the world from total destruction and the evil Giygas' hands?