Ben 10 Protector Of Earth PSP Rom is a Game base on the BEN 10 franchise for PSP and You can Play it on PSP Emulator.
Table of Contents
Overview The Ben 10 Protector Of Earth Rom
Ben, 10, may look like your typical 10-year-old kid. However, closer inspection reveals that Ben is the world's youngest action hero and stops evildoers both from Earth and beyond! Ben can transform into a hero alien with extraordinary powers by using the Omnitrix. Vilgax is a villain who has teamed up with Kevin 11 and Forever Knights to create a plan to capture and destroy the Omnitrix. The world is at risk. Ben 10: Protector of Earth is a thrilling game that features familiar characters.
Plot
A small, mosquito-like drone is seen sleeping next to the Grand Canyon. It begins to absorb DNA from Benjamin's Omnitrix. Ben wakes up to see a huge object crash into the canyon. This releases some drones. Strangely, Ben cannot change into four arms or heat blast. After defeating the majority of the robots Ben takes on a giant robot. It expels a Crystal (also known as Omnitrix Crystal) and then absorbs it into the Omnitrix. Ben is now able to change into XLR8.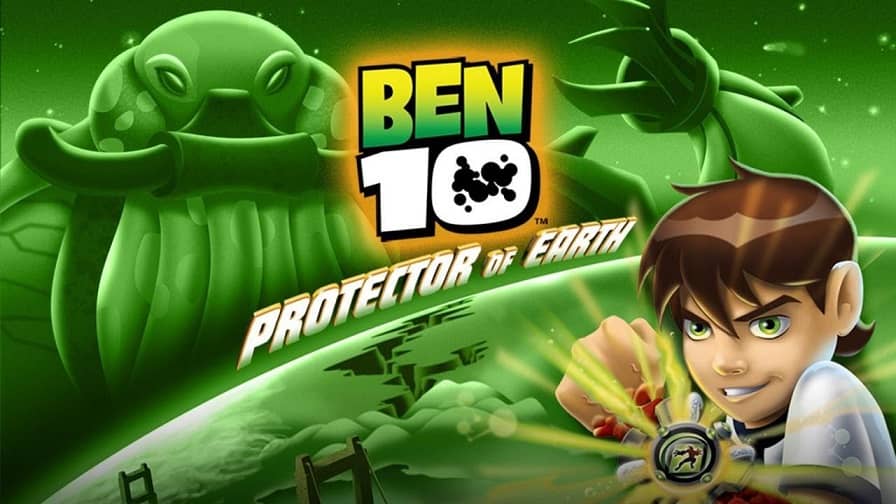 Ben 10 Protector Of Earth Gameplay
The player takes control of Ben Tennyson and allows him to travel to five areas across the globe. United States In order to retrieve all of the Omnitrix's DNA stolen by Vilgax who wants to use it for destruction, You'll need to solve puzzles in order to defeat waves upon waves of enemies. Ben also has access to the Omnitrix which allows him to transform into alien forms using specific abilities. Ben can only access a handful of his alien forms at first. But, after defeating a boss Ben can access a new form (Fourarms Heatblast, XLR8, Cannonbolt, and Wildvine).
Master Control
He can also unlock the "master control", which allows him to switch between aliens and stay alien for an unlimited amount of time without draining Omnitrix Energy. Omnitrix points are required to unlock attack combinations. Omnitrix points can be obtained to unlock power boosts, invincibility, and bonuses to help the Omnitrix charge faster. Each main level contains three Sumo Slammer card locations. Once you have collected them, you can unlock special features such as movie clips.
Who is Kevin 11?
Kevin 11 is heading to San Francisco for a real vacation. While there, he appears from a Null Void portal over the Golden Gate Bridge. Ben tracks him down and begins his rampage. Kevin did bring some plant-like aliens from Wildvine's, and they also joined the rampage. Kevin kidnaps Great-Grandpa Max. Ben and Gwen help him track him to the lumber mill. Kevin is eventually sucked back into The Null Void. Kevin is then sucked back into a Null Void. The Tennysons focus now on fighting the plant beasts Kevin brought back, and they track them to the top Space Needle. After defeating Snapchat Dragon, Ben regains wild vine. Grandpa Max begins to gather clues from past battles. He realizes Vilgax is behind everything.