Pro Evolution Soccer 2014 PSP Rom also known as PES 14 Rom or World Soccer: Winning Eleven 2014 is a PSP Game for football fans.
Table of Contents
For Football fans: Pro Evolution Soccer 2014 Rom
Pro Evolution Soccer 2014 PSP Rom is a video game about association football that Konami published for Microsoft Windows and Xbox 360. The game's cover art did not include a football player since Pro Evolution Soccer3, which was released in 2003. However, a later edition had them on the cover. PES 2014 is the last European game released on the PlayStation 2 & PlayStation Portable. It succeeded Pro Evolution Soccer.
Smooth Gameplay
Pro Evolution Soccer 2014 Six key elements were used to create the game's physics and features. PES 2014 Everything revolves around the ball, including how it moves and how players use it. To recreate the most realistic experience of football at home, we take into consideration the physical characteristics of the ball, the stature of the players, the speed, and the height of the pass.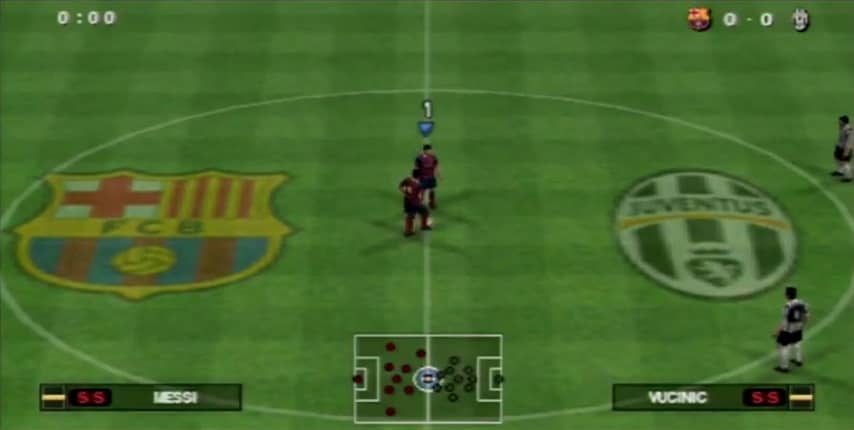 Graphic And Player Models
While the Fox Engine has promised a better look from the neck up for the game, the overall design of the player models is still a bit outdated. The arms of the models are too long, which affects the overall design. While it's not a terrible thing, it does make the model look a little more dated than other video games in this genre.
Master League
Master League is one of the most complex endeavors in PES 2014. As a manager, you can choose to work with one or more teams, or switch between clubs and build your own career. Master League can be overwhelming. There are many things to consider: how to find the right players for your 32-man roster, how long to let them stay in the game, how best to evaluate their retirement age, how aggressive or defensive tactics to use on the field, etc. Master League does not offer tutorials. You won't get any help in understanding the details of Youth League player's acquisition.