Pokemon Infinite Fusion Rom is a fan-made game that lets users design hybrid Pokemon. Pokemon Infinite Fusion by Schrroms takes the concept of fusion to a new level by allowing players to combine the appearance, abilities, or movement sets of different Pokemon to create new creatures. These fusions are represented by sprites from various Pokemon games, such as Pokemon Fire Red Rom.
Table of Contents
What is Pokemon Infinite Fusion Rom?
Pokemon Infinite Fusion allows players to discover and capture wild fused Pokemon, or create their own using a Fusion Machine. Fusion machines provide players with an opportunity to choose two Pokemon available and combine them into hybrid Pokemon that will inherit characteristics of both parent Pokemon such as types, base stats, and abilities from both parent species resulting in powerful new combinations!
Pokemon Infinite Fusion Plot & Storyline
Pokemon Infinite Fusion follows the familiar formula of classic Pokemon games. Players can compete against other trainers or explore various regions while participating in gym battles to earn badges and challenge the Pokemon League. Furthermore, its Fusion feature adds another level of strategy as different fused Pokemon may differ in abilities and moves during battle.
Pokemon Infinite Fusion Emulator
Pokemon Infinite Fusion has quickly become an immensely popular fan-made game amongst Pokemon fans, not because it is officially released from Nintendo or Game Freak but because it allows players to create hybrid fusions which otherwise wouldn't be possible in official titles like Pokemon Sun/Moon/Ultima/Diamond.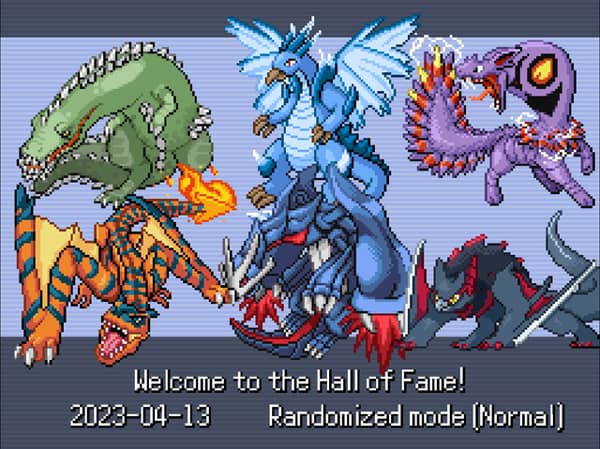 How to Install and Play Pokemon Infinite Fusion Rom?
Download "pokemon-infinite-fusion-5.2.1_full-[HexRom.com].zip" file
Extract it on your PC
Open Pokemon Infinite Fusion.exe to play the game.
IMPORTANT
If you already have a pre-5.0 savefile, it needs to be moved to the appdata folder.
You can do this automatically by running "migrate_savefile.bat" which is included in this download (you might need to run it as administrator)
If this doesn't work, you can copy the savefile manually.

pre-5.0 savefile location: C:\Users\%USERNAME%\Saved Games\Pokémon Infinite Fusion\Game.rxdata
5.0+ savefile location: C:\Users\%USERNAME%\AppData\Roaming\infinitefusion\Game.rxdata