Mario Party 7 Rom, the seventh installment in the beloved Mario Party series, debuted in 2005 on the Nintendo GameCube, with Nintendo as the publisher. This game, developed by Hudson Soft, reunites Mario and his friends for another round of carnival fun, offering a vibrant, innovative, and enjoyable collection of mini-games that cater to both seasoned fans and beginners.
Table of Contents
Mario Party 7: A Carnival of Fun on the Nintendo GameCube
Mario Party 7 for the Nintendo GameCube maintains the series' tradition of delivering fun, laughter, competition, and friendly gaming experiences among friends and family. Its board game-style gameplay, an extensive selection of mini-games, and the enchanting Mario Universe create a timeless, beloved classic. Mario Party 7 offers a wealth of enjoyment for fans of the Mario series and anyone simply looking to have a great time.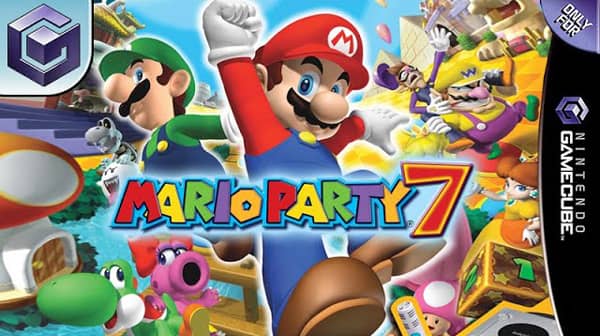 How To Install Mario Party 7 Rom?
Download Dolphin Emulator or other GameCube Emulator
Download Mario Party 7 Rom From Hexrom
Extract Rom
Run emulator
Import Rom into the emulator
Wait for the game to lunch
Gameplay
Mario Party 7 maintains the cherished board game-style gameplay characteristic of the Mario Party series. Players can select their favorite Mario character and embark on an exciting virtual board game adventure. The objective remains consistent: collect coins and stars to claim the title of the superstar by the game's conclusion.
Storyline
Mario Party 7 introduces a loose storyline that provides context for its mini-games and game board settings. In this installment, Mario and his friends are enjoying a vacation aboard the "SS Sweet Dream." However, Bowser decides to intervene, transforming their leisurely trip into a competitive festival. Mario and his companions must overcome Bowser's tricks and restore normalcy to the party.
As players progress through the game, they will encounter various events and challenges, including unexpected encounters with Bowser and his minions or duels between characters. Mario Party's rich storyline contributes an extra layer of immersion to the gaming experience.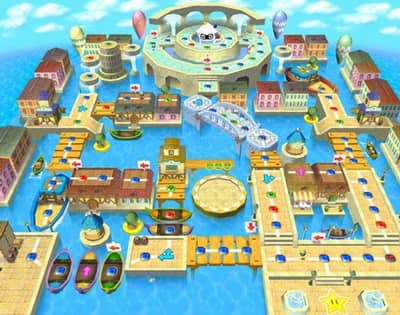 Features
Abundance of Mini-Games
Mario Party 7 boasts a collection of over 80 mini-games, each with its own unique controls and objectives. These mini-games form the core of the party and offer a wide range of challenges, from button-mashing contests to solving strategic puzzles.
Mic Mini-Games
In this installment, the GameCube mic accessory enhances player interaction through the introduction of microphone mini-games. These games allow players to engage with the game using voice commands, adding an extra dimension of interactivity.
Unlockables
As players make progress by completing various challenges, they unlock new boards, characters, and mini-games, significantly increasing the game's replayability.
Multiplayer Mode
The game accommodates up to four players who can compete against each other on various boards.
Single-Player Game Mode
For those who prefer solo gameplay, this mode allows players to test their skills against AI-controlled opponents or simply enjoy some Mario-themed fun independently.