Garfield Kart ROM is a fun racing game made for the Nintendo 3DS, starring the famous character Garfield from the comics. In this exciting kart racing game, you get to race as Garfield and enjoy his funny adventures in his world. You can play Garfield Kart ROM on a Nintendo 3DS ROM emulator.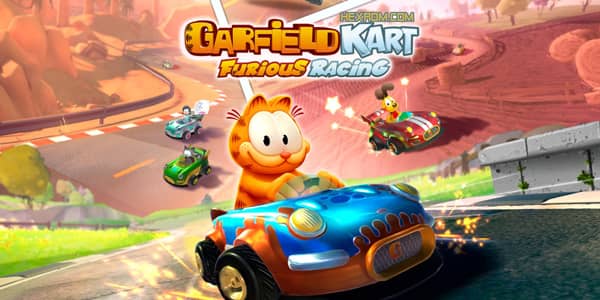 Table of Contents
How To Install Garfield Kart Rom?
Download and Install Citra Emulator
Download Garfield Kart Rom
Extract Rom
Run Citra
Import Rom and enjoy playing
Garfield Kart 3DS Rom: A Fun Racing Game for Nintendo 3DS
Garfield Kart Rom for the Nintendo 3DS provides a family-friendly racing adventure that seamlessly blends the exhilaration of kart racing with the witty humor that defines the Garfield comics. It offers a portable and light-hearted gaming experience, making it an ideal choice for comic book enthusiasts and those in search of an entertaining and enjoyable racing game.
Character Customization
In Garfield Kart, players have the opportunity to step into the shoes of iconic characters from the Garfield Comic Strip, such as Garfield, Odie, Jon, and other beloved figures. Each character boasts their own set of distinctive abilities and personalities, granting players complete control as they navigate the kart racing action.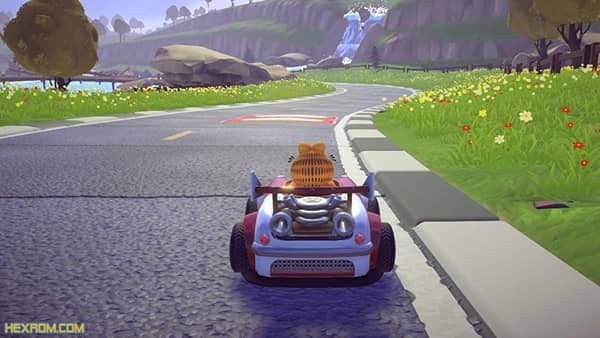 Race through Garfield's World
The game features a captivating array of tracks inspired by Garfield's whimsical world. From bustling city streets to homes brimming with lasagna, every track is a treasure trove of surprises and references just waiting to be uncovered.
Add Excitement to the Race
Much like other kart racing games, Garfield Kart includes power-ups and items strategically placed along the track to provide racers with an advantage. These amusing items, such as cushions and pies, introduce an extra layer of excitement to each race.
Enjoy with Friends and Family
At its core, Garfield Kart revolves around the joy of playing with others. Players can utilize local multiplayer functionality on the Nintendo 3DS to compete against friends or join forces in cooperative game modes, offering a diverse multiplayer experience that aims to maximize enjoyment.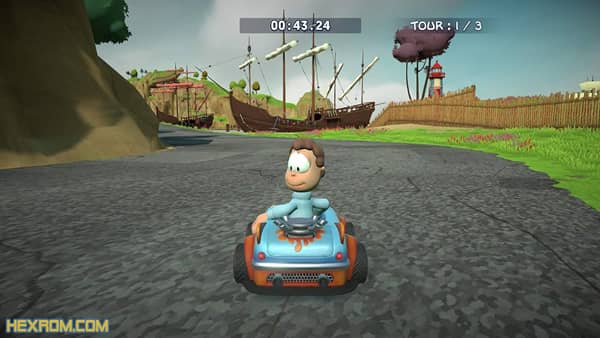 Customize Your Character and Kart
To further enhance your gaming experience, the game offers a range of customization options. Players can personalize their characters and karts with various skins and accessories, allowing them to express their unique style while racing through Garfield's world.
Unlock Characters and Content
Garfield Kart Rom also offers an engaging single-player mode. Here, players can embark on a journey to unlock additional characters and new content by conquering challenges and competing against other AI-controlled opponents.
Storyline
Garfield Kart may not feature a complex storyline, but it captures the essence of Garfield Comics. Essentially, it's a straightforward concept: Garfield and his friends settle their disagreements through kart racing, enhancing the experience with their humorous banter and interactions, adding fun and enjoyment.