ClassicBoy Pro is an Android PlayStation emulator that enables users to relive iconic games from the past. This emulator, which focuses on recreating the gaming experience of various classic consoles, particularly the PlayStation console family, serves as an excellent gateway for exploring the world of vintage gaming. Developed by Yoy Inc., ClassicBoy boasts compatibility with a diverse range of gaming systems, including PlayStation 1, Nintendo 64, and Game Boy Advance.
Table of Contents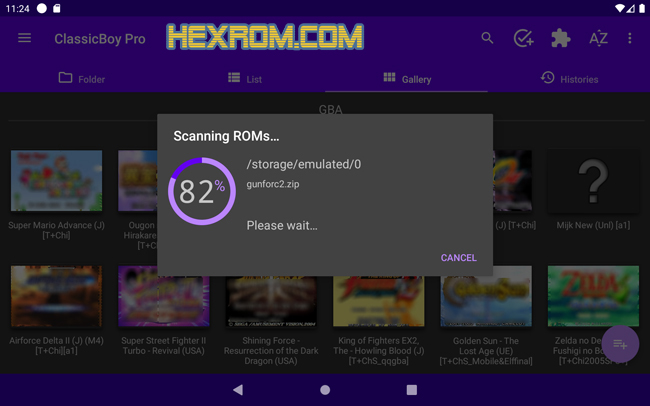 Getting Started with ClassicBoy
To embark on your journey back in time, you must first download and install ClassicBoy via the Hexrom. ClassicBoy offers both a free and a paid version. While the free version provides only basic functionality, the paid variant unlocks a plethora of additional features and eliminates bothersome advertisements.
Supported PlayStation Titles
ClassicBoy boasts extensive support for a vast library of PlayStation titles, including beloved classics like Final Fantasy VII, Metal Gear Solid, and Crash Bandicoot. It even seamlessly handles multi-disc titles, ensuring a hassle-free experience for games like Final Fantasy VIII.
Controller Support
One of ClassicBoy's standout features is its robust support for external controllers. While touchscreen controls serve adequately, the Bluetooth controller offers a superior gaming experience, delivering both comfort and precision, particularly for titles demanding precise input.
Customization and Enhancement
ClassicBoy provides a myriad of customization options, encompassing screen sizing, cheat code support, and saving states. These features empower you to tailor your gaming experience to align with your preferences.
Furthermore, the emulator boasts support for OpenGL HD graphics rendering, which significantly enhances the visual appeal of older games, making them more visually appealing on contemporary screens. This feature is a game-changer, revitalizing classic titles and rendering them even more enjoyable to revisit.
Compatibility and Performance
Emulator performance and compatibility rank among the foremost concerns. ClassicBoy has proven itself as a reliable performer in this regard. It smoothly operates on a wide array of Android devices, ranging from budget-friendly phones to top-tier flagships, handling the majority of PlayStation games with ease. However, it's essential to bear in mind that performance may fluctuate based on your device's specifications. Thus, you may need to fine-tune settings to attain the ideal balance between performance, graphics quality, and overall experience.