Pokemon Stadium 2 Rom is a follow-up to the original Pokemon stadium games. It featured the introduction of the 100 new Pokemon within Gold & Silver. It includes all 251 Pokemon as well as their attacks in 3D.
Table of Contents
Full Review Of  The Pokemon Stadium 2 Rom
Pokemon Stadium 2 has no storyline. The Stadium tournament mode, which consists of four "Cups", allows for progress. Additionally, the Gym Leader Castle can be completed. Here, the player earns badges by defeating Gyms that specialize in different Pokemon types.
Game Style
Once all Stadium trophies have been claimed and Gym Leader Castle completed, the player's competitor will be ready to battle. Round 2 begins after defeating the rival. The player will need to re-challenge Gym Leader Castle, the Stadium, and Rival at a more difficult level.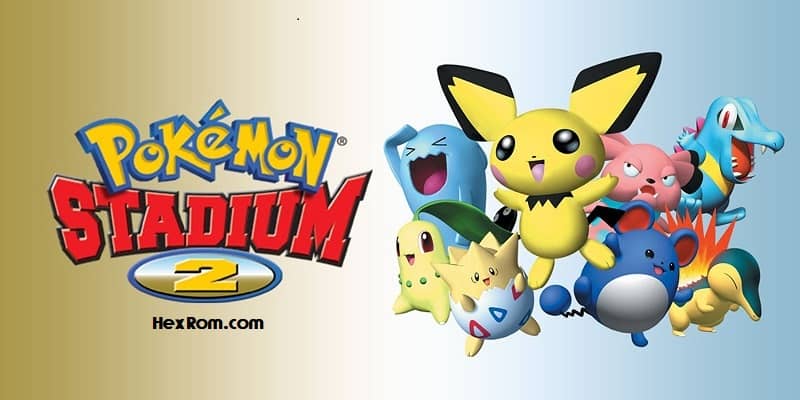 Johto and Kanto
Pokemon Stadium 2 follows in the footsteps of its main-series handheld counterparts by offering challengers from both Johto and Kanto regions. After the Johto Gym Leaders are defeated, the eight Kanto Gym Leaders will be available for battle in the Gym Leader Castle. The player then faces Leader Blue and Trainer Red in a final epic battle. It's a great way for the game to stay true to its handheld counterparts by revisiting its Kanto roots and mirroring the events of Gold/Silver/Crystal's adventure.
Conclusion
Overall, Pokemon Stadium 2 improves on the original formula of Pokemon Stadium and adds new Pokemon, Johto and Kanto regions and other features. While I love the products from the Pokemon franchise, it is one of those games that you repeat the same thing over and again just to have another chance at it.