Skate 3 Rom for Xbox 360 is the third installment of Electronic Arts' highly successful Skate video game series and was released for Xbox 360 console in 2010. Skate 3 provides an authentic skateboarding simulation experience in Port Carverton while players explore and complete challenges throughout.
Table of Contents
Overview Of Skate 3 Rom
Gameplay
Skate 3's gameplay aims to simulate an authentic skateboarding experience. Unlike other titles which use button combinations for performing tricks, Skate 3 utilizes its "Flickit" system of control – this new system mimics actual tricks executed by skateboarders by using the right analog stick control instead.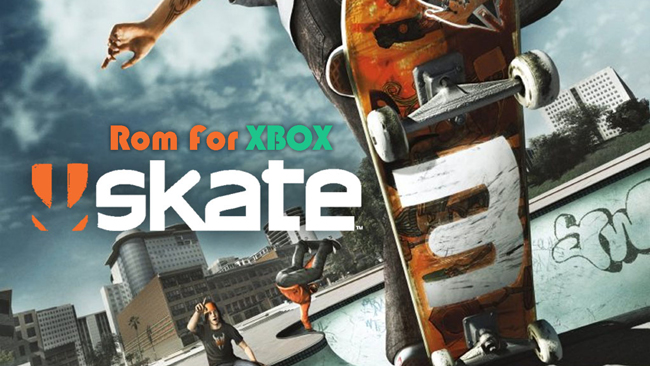 Story
Skate 3 is about your skateboarder character's journey to build an iconic skateboarding company and become a skateboarding icon. You complete challenging tasks, gain fame, sponsorships, and collaborate with professional skaters to expand your team. As your brand grows, you unlock more features like skate parks and gear.
Skate 3 Features
Realistic Scateboarding Physics: skate 3's Flickit system, and its physics engine provide a realistic experience for skateboarding.
Open World Environment Port Carverton offers skaters an open cityscape with a variety of spots for them to discover and showcase their talents.
Collaborative Multiplayer: The emphasis is on cooperative multiplayer, which allows the players to collaborate with their friends and compete in friendly matches.
Customization Option: In Skate 3, players can customize both their skateboards as well as their clothes and skateboards.
Features and Achievements In the game you will find a range of tasks and achievements, ranging in complexity from simple tricks up to complicated skateboarding feats.
How To install Skate 3 xbox 360 Rom?
Download Skate 3 xbox 360 Rom
Download and install Xbox 360 Emulator
Run Emulator and import Skate 3 Rom